Hey Dolls!
How are ya'll doing? I hope great ;0)
I wanted to share some great lipsticks that I have been loving! I've been hooked on these lipsticks for some time now and I cant seem to put them down. Maybelline has created these great lipsticks called ColorSensation Lipsticks.
They come in 48 shades and I own 5 of them. (I definitely plan on buying more lol)Maybelline ColorSensation Lipcolors are broken down into 4 categories: Neutrals, Pinks, Plums, and Reds. I purchased Totally Toffee, Mauve-ulous, Hooked on Pink, Very Cherry, and Red Revival.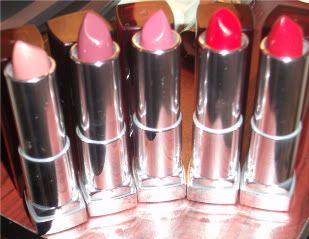 What I love about these lipsticks...

WHAT YOU SEE IS WHAT YOU GET, the color in the tube is the same extact color you get on your lips.

The honey nectar in the lipsticks truly make them the creamiest lipsticks I've ever tried.

The staying power is okay, they don't stay on forever but the longest I've had it on was 2 hours.

They glide on your lips for a sheer coverage, but you can also build up the coverage.

I also like that the tops are the colors based off the color family they are from. I think that is so cute ;0)

Totally Toffee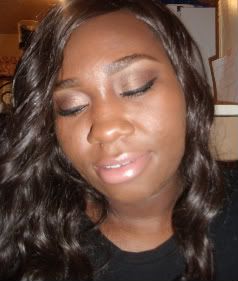 The color I purchased from the "neutral" category is called Totally Toffee, which is a beige-pink color.
Mauve-ulous
I purchased a shade in the "Plum" category called Mauve-ulous, which is a light Plum color.
Hooked on Pink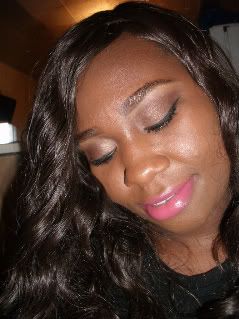 From the "Pink" category I purchased Hooked on Pink, which is a hot pink color.
Very Cherry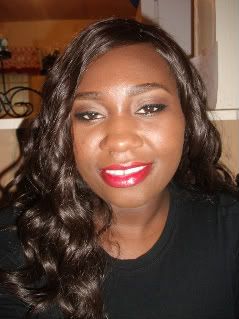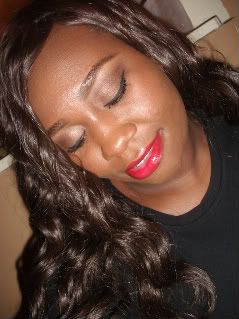 The shade I purchased from the "Red" category is called Very Cherry, which is a Bright red color.
Red Revival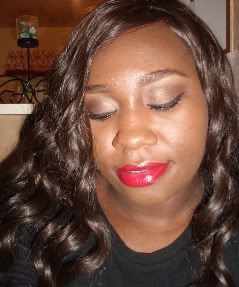 I purchased a second red from the "Red" category called Red Revival, which is the perfect red.
If you've tried any of the Maybelline ColorSensation Lipsticks let me know what colors you own and if you like them or not?
xoxo
keisha
disclaimer: I purchased these products with my own money. I'm not being paid by anyone or any company, these are my own opinions and thoughts