Hey Dolls!
I don't know if I mention this before but my favorite color is Aqua, but it's a hard color to find in anything so I always have to settle for Turquoise. Well, anyways I went to Sally's to pick up a couple of nail polishes because they have a sell going on, where you buy 2 China Glaze nail polishes and get 1 for free. To my surprise I found an Aqua color! I was literally jumping for you joy when I saw this color... I Love it!!!
CHINA GLAZE NAIL POLISH IN FOUR LEAF CLOVER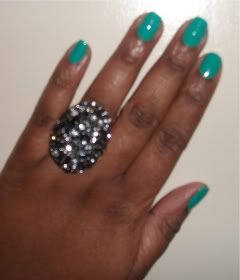 Don't forget to head to Sally's and stock up on some China Glaze nail polish ;0)
Thanks for stopping by my blog and Have a wonderful Saturday!
xoxo
keisha