Hey Dolls!
Happy Monday! I hope everyone had a fun weekend.
Over the weekend I mostly study and did homework, but I also made time to have some fun. I went to the movies and saw Case 39 and ate dinner at Applebee's . On Friday night I went to the movies with 2 of my sisters. I'm a huge scary movie fan so I was excited to see Case 39! I watch scary movies on a daily basic but I have to admit the whole time I was watching Case 39 I had my hands over my eyes a lot of the scenes. Lol!
Today I'm going to show you my makeup from Friday night. I went with purples since they are my favorite colors to wear and I felt like I haven't worn purples in awhile.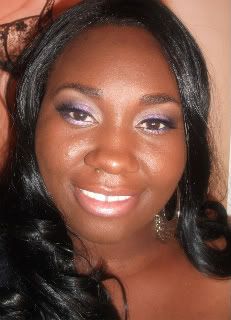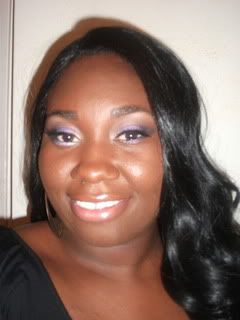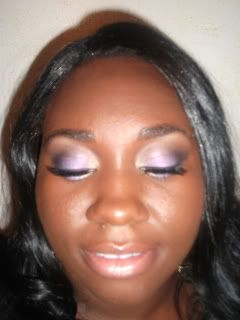 FACE
Ambi Daily Moisturizer
Revlon PhotoReady Foundation- Mocha
MAC Studio Tech- NW45
IMAN Oil blotting pressed powder- Deep
EYES
TFSI
MAC Eyeshadows- Evening Aura (inner tear duct) Parfait Amour (lid) Texture (crease) Shadowy Lady (crease and outer v) Carbon (outer v) Ricepaper (highlight) Beautiful iris (lower lash line)
Maybelline Gel Liner in Blackest Black
Red Cherry #1
LIPS
MAC Viva Glam V Lipglass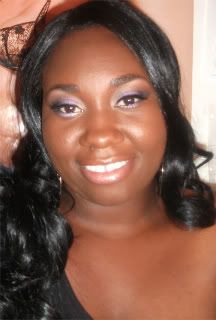 me and my sisters after the movies