Hey Dolls!
Happy October!!
Yayyy!! Today is officially October and I'm excited! October is one of my favorite months for a couple of reasons, 1) The weather begins to change, it starts getting cooler 2)I Love Halloween 3) Me and my sister love to watch scary movies together almost every night and 4)Every year on Halloween it rains and I love the rain.
Today I will be posting my Summer Favorites. I was suppose to do a July Favorites post and a August Favorites post, but since I'm so behind I decided to just make a Summer Favorites. These are all my go-to products that I used over the summer. Ok so Im sooo sorry this post is so late. I'm try to post daily and keep up with my homework at the same time :0)
Now on to my Favorites...Skin Care Products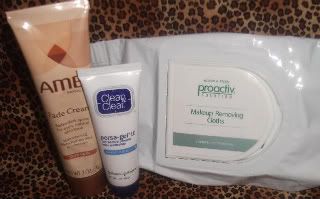 1. Ambi Fade Cream for Oily Skin
2. Clean & Clear Persa-gel 10
3. Proactiv Makeup Remover WispesFace Products
1. IMAN Perfect Response Oil Blotting Pressed Powder- Deep
2. Revlon PhotoReady Liquid Foundation- Cappuccino and Mocha
3. Sonia Kashuk Synthetic Flat Blusher BrushEye Products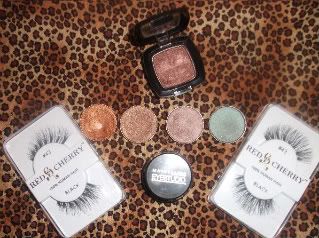 1. NYX Volcano Eyeshadow
2. MAC Eyeshadows- Amber Lights, Woodwinked, Satin Taupe, and Club
3. Maybelline EyeStudio Gel Liner in Blackest Black
4. Red Cherry #43 LashesLip Products
1. MAC Lipglass- Mad Cap and Revealing
2. MAC Lipstick- Freshbrew
3. Burt's Bees Beeswax Lip Balm
I hope this post was helpful and you saw some products you might want to pick up and try for yourself.
Thank you for stopping by my blog.
'til next time Dolls!
xoxo
keisha