Hey Dolls!
As you can see from the title of my blog I CAVED!! I to have jumped on the Lace Front Wig band wagon. I never owned a wig or did I have any desire to wear a wig and for the past 2 years thats all I've been seeing and hearing, Lace Front this and Lace Front that, but I still didnt want one until I started watching Youtube guru wearing different lace fronts. So, I caved in and brought two of them! I ordered them from
LHBoutique.com
And I must say I am in love! The first one I ordered is from the Beverly Johnson collection and the name of the unit is Britteny and the second one I purchased is from Model Model called Tarah.
Here's me wearing the "Britney" Lace Front Wig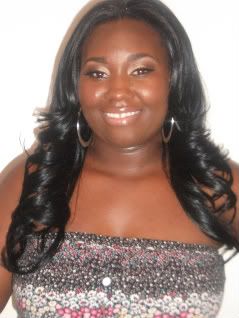 Here's me wearing the "Tarah" Lace Front Wig
I will be doing a detail review on both of them soon. Letting you Dolls know more information like, the price, the color, the style, and my thoughts on the Lace Fronts.
If any of you own any of the lace front wigs above leave a comment below and let me know what you thought of it? Or if you own another brand or type let me know too.
'til next time Dolls!
xoxo
keisha