Hey Dolls!
Today I'm going to start my series on MAKEUP 101. I'm really excited to start this series because this is going to help makeup beginner, I'm going to be talking about all the basic of makeup, like how to apply foundation, Eyeshadow placement, and what items are a must in your makeup kit. So to began I'm going to start with...
...
EYE SHADOW PRIMER
Some of you Dolls are probably wondering what the heck is eye shadow primer, while on the other hand many of you who are in the makeup world know what it already is. I have to admit a year ago I didn't know what eye shadow primer was either. It's so crazy because I've been wearing eye shadow for 5 years now and never wore eye shadow primer. Now I know why my eye shadow never stayed on all day, why it never looked vibrant, and why it always creased up, because I NEVER wore eye shadow primer underneath my eye shadow. Now that I wear eye shadow primer my eye shadow stays on all day and it doesn't crease. I absolutely LOVE eye shadow primer!!
Q: What is eye shadow primer?
A: Eye shadow primer is a base that you apply to your eyelid before your eye shadow to prevent your eye shadow from creasing, it makes your eye shadow more vibrant, and it helps your eye shadow stick to your eyelid.
Q: Why use an eye shadow primer?
A: Without an eye shadow primer your eye shadow will not have anything to stick to and the eye shadow is a powder so without primer the eye shadow will just dust off your eyelid when applying. Also, without an eye shadow primer your eye shadow will not last all day and it will crease up and separate the eye shadow.
Q: What types of eye shadow primer should I use?
A: There are so many different brands when it comes to eye shadow primers. There's Liquid, creams, and they come in tubes and jars. So, it can be confusing when choosing a good eye shadow primer.
Here are some recommendations:
Too Faced Shadow Insurance $17.00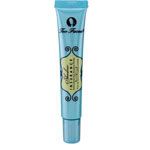 I've been using Too Faced Shadow Insurance since August of last year and I love it, but I the first eye shadow I tired was Urban Decay Primer Potion and to be honest I really didn't care for it, but everyone is different. Here are just few of the tons and tons of primers that are out there.
Urban Decay Primer Potion $16.00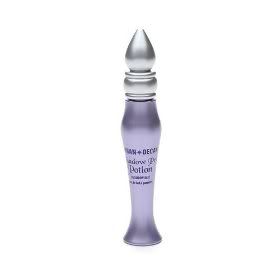 MAC Prep + Prime $16.50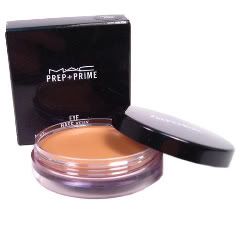 L'Oreal De-crease Eye shadow base $7.99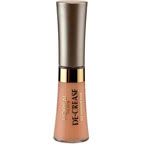 Mary Kay Eye Primer $12.00
If you don't have a primer make sure you go out and get one! Have an awesome day and thank you for stopping by my blog!
'till next time Dolls
xoxo
keisha