Hey Dolls!
Here's another Face of the Day and Outfit of the Day from my trip!
My Makeup
Products Used:
EYES
TFSI
NYX Jumbo e/s pencil in Milk
L'Oreal HIP eyeshadow duo in Sculpted: Shimmery Light purple side on my lid and the Shimmery Dark purple side on my outer v
MAC Eyeshadow- Texture (crease) Handwritten (crease and outer v) Carbon (outer v) Arena (highlight)
Red Cherry #415
Maybelline Gel Liner in Blackest Black
FACE
CG Queen Collection liquid foundation in Q745 and Q750
My Outfit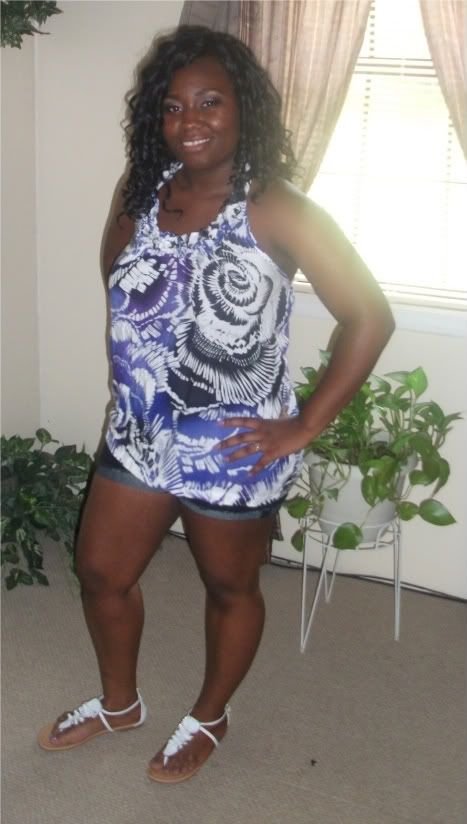 Top- Forever 21
shorts- Forever 21
Sandales- Reflections
'till next time Dolls!
xoxo
keisha